Hannah Zunic
Tell Me Your Aesthetic and I'll Give You Book Recs
Hello, Book Nerds! Welcome back to Reading Has Ruined My Life or welcome if you are new. As always, my name is Hannah and I am your captain on this journey into my bookcases.
Special hello to all my readers in Greece! I don't see you all the often, but there have been a lot of you recently. Nice to have you here, hope you have a great time here at RHRML!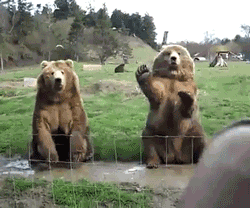 How's everyone doing today?
I want to do something different today. I've had this idea floating around in my head since January. It has taken me quite some time to fully flesh out and create, but today is the day. Today I bring you book recommendations based on your aesthetic.
I've spent many hours pouring over my bookcases, my book wish lists, social media, and the internet at large to bring you the best of the best book recs. I've spent hours creating the perfect aesthetic photos to go along with these recs. I have slowly spiraled into madness and become this version of Squidward:
I am stressed, not blessed, and a hot mess at this point of my life, but that's okay because I have created perfection. Below you shall find five aesthetics, what they mean in my opinion, and a handful of books that match them. Obviously I cannot include every single aesthetic so I've chosen ones that are extremely popular at the moment and ones that I enjoy. Drop some more aesthetics for me in the comments and maybe I'll create another one of these posts one day. But for now, let's get into it.
Cottagecore
Probably the most well-known aesthetic. Also probably one of the oldest. Cottagecore represents an idealized rural life centered on sustainability, harmony with nature, and living off the land. The idea is to escape from stress, trauma, and the rise and grind culture that has become normalized in recent decades. Cottagecore is also based deeply in escapism. Escapism to hang out in the country with a cow or goat or sheep on a flower covered hill with a freshly baked loaf of sourdough bread and some berries to enjoy whilst reading some classic lit. Speaking of literature, here are my Cottagecore picks.
· The Wind in the Willows by Kenneth Grahame
· The Secret Garden by Frances Hodgson Burnett
· Tuck Everlasting by Natalie Babbitt
· Circe by Madeline Miller
· The House in the Cerulean Sea by T.J. Klune
Dark Royalty Core
My baby! My desired aesthetic! I want to dress up in a pretty gown with a flowy train and run down long castle hallways. The dream! So what is Dark Royalty Core? First, let me define Royaltycore. Royaltycore or Royalcore is what you think it is. It's based off the visuals of Western Europe royalty ranging from the time of Arthurian legends of the 5th century all the way up to the late 19th century. It's a lot of jewels, fancy gowns and suits, classical music, opulent castles; you get it. Dark Royalty Core is also all that, but with a focus on dark colors, espionage, swords and daggers, enemies to lovers, crumbling architecture; you get it, you're dancing with the villain at a ball and one of you will not make it out alive. The vibes are immaculate! So let's get to the books.
· Cinderella is Dead by Kalynn Bayron
· The Kingdom of the Wicked series by Kerri Maniscalco
· Blood Countess by Lana Popovic
· A Court of Thorns and Roses series by Sarah J. Maas
· The Guinevere Deception by Kiersten White
Dark Academia
I don't think I could name another aesthetic that's taken over the book world quite like Dark Academia. Dark Academia revolves around self-discovery and a passion for knowledge. There is heavy focus on classic literature, gothic romanticism, the liberal education of the 19th century (i.e. Latin, rhetoric, philosophies, academic debates, etc.) and the allure of curiosity and mystery. Honestly, you can find countless new release titles that are Dark Academia themed. In truth, it was incredible hard to pick just five cause there are so many great titles to choose from, but here are five titles sure to please.
· Dead Poets Society by N.H. Kleinbaum
· Arthur Conan Doyle's Sherlock Holmes series
· Babel, Or the Necessity of Violence by R.F. Kuang
· Ace of Spades by Faridah Àbíké-Íyímídé
· They Never Learn by Layne Fargo
Whimsigoth
Here's a newer aesthetic for the list. Whimsigoth, or as I like to refer to it, Lunar Witch with Fairy Lights. If I can't have Dark Royalty Core I will have Whimsigoth! The Whimsigoth aesthetic focuses on finding beauty in the dark, things that are scary yet fantastical, you may want to wear medieval fashion but with a modern twist, the stars and moon are the most beautiful things in the world, also, those partaking in this aesthetic may or may not wish they were part of the Addams Family. Totally not speaking from experience here…anyway, there are some strong witchy vibes with this aesthetic, along with a lot of love of nature. Time for some Whimsigoth books.
· Belladonna by Adalyn Grace
· A Secret History of Witches by Louisa Morgan
· The Drowned Woods by Emily Lloyd-Jones
· Practical Magic by Alice Hoffman
· Coraline by Neil Gaiman
Siren Core
Finally, we have Siren Core. I realize now that I've picked a lot of darker aesthetics. I'm not surprised as my likes tend to skew that way, I'm just a little disappointed in myself; just a little bit. So what is Siren Core? It's another aesthetic that is pretty much what you think it is. It's a subgenre of the Mermaid aesthetic with a large focus on the sirens of mythology. There are lots of dark blues and greens, large claws and shark teeth and other characteristics of deep sea creatures; for me, the idea of Siren Core is to lure someone or something in with beauty but upon closer inspection things are off-putting, scary or deadly. Now let's get to the books!
· Siren Queen by Nghi Vo (This book has nothing to do with mermaids or sirens but I fully support its inclusion on this list. The vibes and story match up too well to not include it here.)
· The Aisling Sea trilogy by Vanessa Rasanen
· A Song Below the Water by Bethany C. Marrow
· The Deep by Rivers Solomon
· Undine by Friedrich de la Motte Fouque
Thus endeth our list! Thank you for joining me today. I hope you've found a new book to enjoy. Please let me know if there are any aesthetics you'd like to see me write about in the future because this post was fun to make. Maybe next time I'll focus on some lighter aesthetics. But for now, I shall bid you all adieu.
Until next time, stay safe, wash your hands, and read some good books for me.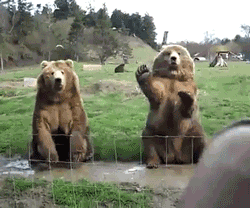 See y'all next week, bye!