Hannah Zunic
Hello, Book Nerds! Welcome back to Reading Has Ruined My Life or welcome if you are new. As always, my name is Hannah and I am your captain on this journey into my bookcases.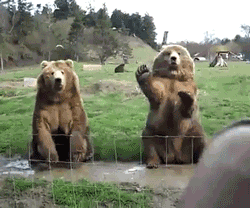 How's everyone doing today?
Y'all, it's the last post of 2022! How has another year already come and gone? It has been a busy year, RHRML really took off this year, and I'm so grateful for everyone who has stopped by to read a post or two.
Cheers to you if you've joined me at any other point this year.
We had a lot of good times this year. There were Versus Matches, reviews on childhood favorites, a lot of great horror and thriller reads, some makeup, and quite a few comedic reads as well. There were some downs as well, but we're not here to talk about those. We're here to review the best of 2022!
As is always the case, it's the final week of the year and I'm going to list my favorite books I read this year. I'm going to try to keep these picks as releases from this year, but I can never keep that promise. So here are my top five reads from this year!
5. Animorphs: The Attack by K.A. Applegate
I unironically enjoyed reading Animorphs for the first time as an adult so here Animorphs sits at number five. Also, I really failed and broke my promise by kicking this list off with a book published in the 90's.
4. Oona Out of Order by Margarita Montimore
Oh, would you look at that, I've failed again and picked a book published in 2020. Oh well! This was a great book. Piecing together the main character's life was so much fun and it was so interesting. Oona Out of Order really made me think about what I'd do if I knew how my life was going to turn out. Highly recommend giving this one a read if you haven't already.
3. The Good Wife of Bath by Karen Brooks
I do not read as much historical fiction as I would like. I changed that this year and finally sat down to read The Good Wife of Bath. I was enthralled! This novel is top tier! I love a good medieval feminist queen and the Wife of Bath is one of them.
2. The Lost Village by Camilla Sten
I still think about this book. Seriously, I want to reread it right now. I still hate what happened to Tone with every fiber of my being, but I cannot get this one out of my mind. I think the main reason why I still think about The Lost Village is because I listen to podcasts on cults while I write so I keep thinking of this novel's subject matter. But, oh my god, this book is so good! The psychological horror? Ten-out-of-ten, cannot recommend enough!
1. Like a Sister by Kellye Garrett
Out of all the ARC's I've very kindly been sent, this is my favorite hands down. It's also my favorite read from 2022. Thank you once again to Novel Suspects' Insider's Club for sending me Like a Sister cause I love it. I love the main character, I love the mystery, I just love this one.
Thus endeth our list! Thank you for joining me today, and for all of 2022. This year went by too fast. 2023 shall bring great things; I'm putting that out in the world, I am manifesting good vibes for RHRML and all of you. I shall see you in the new year!
Until then, stay safe, wash your hands, and read some good books for me.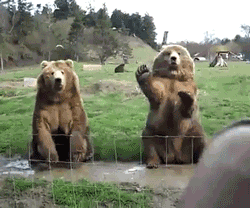 See y'all in the new year, bye!