Hannah Zunic
Updated: Dec 29, 2021
Hello, Book Nerds! Welcome back to Reading Has Ruined My Life or welcome if you are new! As always, my name is Hannah and I am the captain on this journey into my bookcases.
Oh my gosh, it's the last week, the last post, of 2021. That's crazy. Insert one of my many comments about time being an illusion here.
Please put "time isn't real" on my tombstone.
Since we have reached the end of another year, that can only mean one thing: it's time to reflect and recap.
2021 has been quite the year. We're still in pandemic times; which has been my best friend and worst enemy. I'm in some ways grateful for the pandemic as it has given me a lot of time to work on RHRML and to really grow this site into what you see today. Of course this also means that I've had way too much time to overthink things. But I am very happy with where the blog is at currently.
I'm very proud of my little blog. I got my first ARC's this year. I expanded the blog to more than just book reviews and listicles. I hit 1,500 views on a post, and said post is close to 2,000 views. A few other posts have over 150 views. Oh, and I hit the milestone of 100 posts. 2021 has been a good year for the blog.
Also, some of my favorite posts have come out this year. I think one post that will always be a favorite of mine is the Halloween post. I mean, who doesn't want to debate who the stronger gothic monster is? Let's see, what else did I enjoy way too much? Oh yeah, Waffles came into my life and picked a book for me to review. I also did that Gregory Maguire tier list. I found the Dread Nation duology and I've basically walked around all year yelling at people to read those books. Seriously, read that duology, you won't be disappointed. And to top all of that, I came up with the greatest review title of all time with "Zoinks! It's Cthulhu!" I'll never top that title if I'm being quite honest.
Overall, I just read a ton of great literature this year. So much so that to end this reflection, I'm going to rank the top five books I read in 2021. Unlike my 2020 recap, I'm going to attempt to only list books that came out this year. No promises though. So let's get into it.
Drumroll please!
5. Lakesedge by Lyndall Clipstone
She's still gorgeous
I'm not gonna lie, I wasn't a huge fan of the story itself, but the vibes! The vibes! I'm such a huge fan of Gothic Literature, and Lakesedge is such a feast for the eyes that I had to include this one simply for the aesthetic. I still want to live in this book cover. How do I become the heroine of this novel? Because I really want to be Violeta strictly for the vibes.
4. The Seven Husbands of Evelyn Hugo by Taylor Jenkins Reid
Well…I already failed. This book was published in 2017, and I'm very late to hop on the bandwagon. But it does not disappoint. I could not put this book down. I read it in a day and wish I could reread it again for the first time. I don't know what to say about this book that hasn't already been said. Any praises you've heard about it are true and are very much warranted. I highly recommend giving The Seven Husbands of Evelyn Hugo a read if you haven't yet.
3. This Poison Heart by Kalynn Bayron
I'm not making the same mistake I did in 2020. I waited till January to read Cinderella is Dead, but I wasn't waiting to read Kalynn Bayron's sophomore novel. Definitely enjoyed Cinderella is Dead a bit more, but I still loved This Poison Heart and I'm very much looking forward to its sequel. Kalynn Bayron has 100% cemented herself as one of my favorite authors.
2. Home Before Dark by Riley Sager
Speaking of my favorite authors, Riley Sager has been on that list for a few years now. And also like Cinderella is Dead, Home Before Dark is another novel I waited to read and really wish I didn't. I need to stop being a year behind on his books because they always amaze me. Home Before Dark seriously slaps. On my tier list of Riley Sager novels, this one is fighting for the top spot with The Last Time I Lied. As I'm writing this post, I'm actually rereading it. Still holds up on a second read by the way.
1. Dread Nation and Deathless Divide by Justina Ireland
Is this really a surprise to a single person? I can't get this series out of my mind. I've recommended these books to nearly all my friends and acquaintances. When someone asks for book recs on Twitter, these are what I tell them to read. And those who have taken my advice and read them haven't been disappointed. This duology is simply revisionist history at its finest. It's just perfect.
Thank you so much for joining me today, and for the past year. I hope I've entertained you each Wednesday and have given you some new favorite books. I shall see you soon with a new review.
So until next time, stay safe, wear a mask, wash your hands, read some good books for me, and have the most amazing New Years!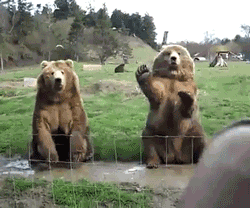 See y'all in 2022, bye!