Hannah Zunic
Please DON'T Give Me These Adaptations!
Hello, Book Nerds! Welcome back to Reading Has Ruined My Life or welcome if you are new. As always, my name is Hannah and I am your captain on this journey into my bookcases.
Last week, I gave you book to movie adaptations I wish to see. This week I bring you book to movie adaptations I don't wish to see. Now, these are not just titles that I simply don't like. That wouldn't be fun. This list is based on books I do enjoy, for the most part, but I think an adaptation would either ruin my love of, would not live up to the standards of the book itself or my own standards, and/or simply don't need to happen. Ok, now we're all on the same page. Let's get to the list!
5. The Year of the Witching by Alexis Henderson begins our list. I love this book. Love the gothic vibes, love the story, love the main character. But if I'm being honest here, this book is dark. Both in subject matter and in lighting. If The Year of the Witching would be adapted to TV or film, you cannot deny the fact that everything would be dark to the point of being invisible. It would be one of those movies where you can't see shit. That's the main reason I don't want an adaptation of this one. The other reason is because I would want an adaptation that was word for word, everything exactly like the novel, and I wouldn't get that. Two very different reasons, but two very important reasons.
4. Anything by Gregory Maguire. Please note I'm not talking about the 2-part Wicked musical adaptation that's in the works. As a theatre geek who has seen Wicked multiple times and has read the book, these are not the same thing. The musical is heavily changed from the novel it's based on; they share a name and characters and that's it. So why don't I want any Gregory Maguire movie adaptations? Personally, I don't think his novels would translate well to screen. A big part of all Maguire's novels are the imagery. The descriptions he scribes are too beautiful. The prose is top tier too! There's no possible way the beauty of his novels can perfectly translate to screen. Leave them be!
3. Dracula by Bram Stoker comes in at number three. Now, I love vampires as much as the next girl, but can we cool it when it comes to Dracula adaptations? There are so many. Please, we don't need this many. Let Dracula rest! Plus, BBC's 2020 mini-series was a very good adaptation that both modernized the source material while still paying homage to the original text. We don't need any more Dracula adaptions for the time being.
2. Things Half In Shadow by Alan Finn. This book is very near and dear to my heart. So much so that any adaptations of it would not live up to my expectations. It's perfect the way it is!
1. The Great Gatsby by F. Scott Fitzgerald brings us in at number one. Now, you may know that I strongly dislike this book, but it's not here for that reason. The reason it tops this list is because of the adaptation that already exists. 2012's adaptation of The Great Gatsby is a masterpiece. Is it perfect? Absolutely not. But is it one of the most visually stunning films of the past decade? Hell yes! I don't want The Great Gatsby touched when near perfection exists.
Thus endeth our list. Thank you for joining me today. I do hope you enjoyed this week's listicle. Let me know if you agree with me in the comments. Also let me know what books you don't want to see adaptations for. I'll see you next week with a new review. Yes, a new review, I promise.
Until then, stay safe, wash your hands, and read some good books for me.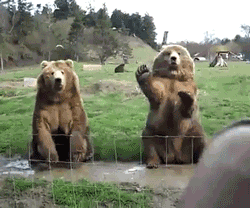 See y'all next week, bye!