Hannah Zunic
Please Give Me These Adaptations!
Hello, Book Nerds! Welcome back to Reading Has Ruined My Life or welcome if you are new. As always, my name is Hannah and I am your captain on this journey into my bookcases.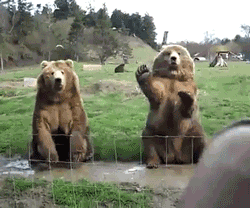 How's everyone doing today?
Very sad news, no Books&Lewks this week. I'm taking a break from reviews this week too. Instead I want to talk about book to movie adaptations. And/or book to TV adaptations. Basically I want to talk about adaptations of books I wish to see. Which is what this list is! Adaptions I want to see!
When curating this list, I stayed away from film and TV adaptations I knew were already in the works. As much as I'm looking forward to Netflix's The Selection adaptation, it is not included on this list. I've also tried to keep this list from just being books I love. Arguably that's impossible given how subjective this listicle is, but I did try to pick titles I think the general public would like to see adaptations of and not just what my favorite books are and would like adaptions of. So let's get to the list!
5. The Final Girl Support Group by Grady Hendrix comes in at number five. This novel is a love letter to the slasher films of the 80's, and I think it would translate well to screen. Especially if shot like an 80's slasher in all its campy glory.
4. The Night Circus by Erin Morgenstern sits at number four. I want a film adaptation purely for the vibes. I want to see this glorious black, white, and red circus on the big screen. Every scene would just be so beautiful! I'm not sorry that this one is here solely for aesthetic purposes.
3. Meddling Kids by Edgar Cantero comes in at number three. We deserve a good adult Scooby-Doo and Meddling Kids is that! This one is a lot like The Final Girl Support Group where an adaptation would be some great campy horror fun, but Meddling Kids, in my opinion, has a stronger story so that's why it's ranked higher. Also, Eldritch Horrors. Scooby-Doo and Eldritch Horrors, what more do you need!
2. And Then There Were None by Agatha Christie. Sure, there have been many film, TV, and stage adaptations of this one in the past, but it's been awhile. I think the last adaptation was 2015, and I'm not sure how well it was received. I only learned of its existence when I was writing this post. I want a mini-series of And Then There Were None. Keep it a period piece, but just think about how much an 8-episode mini-series could expand upon the book as a whole. I want a new And Then There Were None adaptation and I want it now!
1. Cinderella Is Dead by Kalynn Bayron brings us in at number one. I want this epic, high fantasy quest on the big screen yesterday! It has it all, a love story, gorgeous gowns, badass female leads, a new take on the classic Cinderella story, magic and mayhem, and an evil government to overthrow; it has it all! I don't have to explain this one further. In fact I'm going to go reread Cinderella Is Dead right after I finish this post.
Thus endeth our list! Thank you for joining me today. Let me know if you agree with some of my picks and want to see TV or movie adaptations of them too. You can also let me know what books I missed that you want adaptations of. With that, I will bid you all adieu. I see you next week with another great post.
Until then, stay safe, wash your hands, and read some good books for me.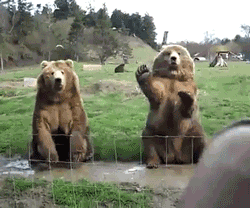 See y'all then, bye!