Hannah Zunic
What's On My TBR Pile 2: Electric Boogaloo
Hello, Book Nerds! Welcome back to Reading Has Ruined My Life or welcome if you're new. As always, my name is Hannah and I am your captain on this journey into my bookcases. Special hello to Spain! Been seeing a lot of readers from Spain lately.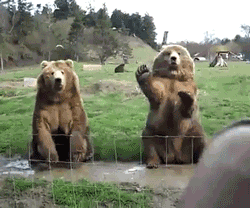 How's everyone doing today?
Full disclosure, I'm exhausted. Working three jobs is not fun and that's all I'll say on that. So if you missed my tweet a few weeks back, I picked up a third job that runs through the end of the year and maybe a little into January. By the way, follow RHRML on Twitter, @RHRMLBlog, and now on Instagram, @ReadingHasRuinedMyLife, to stay up to date on posts, my makeup inspired by book covers series, and memes. New posts will be going up on Wednesdays as scheduled, they will likely be shorter though.
Which is why I bring to you today another dive into my TBR pile. It's been over a year since I last did a post like this, so let's crack into it.
5. Kicking off this list is In the Shadow of the Empress by Nancy Goldstone. Bet no one was expecting a history book on this list! This book is about Empress Maria Theresa and three of her daughters: Maria Christina, Maria Carolina, and Maria Antonia AKA Marie Antoinette. I love royal history and I'm so excited to get into this one. I don't know when that's going to be but I look forward to it!
4. The last time I did one of these posts I had Kingdom of the Wicked by Kerri Maniscalco on it, so I think it's only fair that I include Kingdom of the Cursed on this one. I finally picked up the second book a few months ago and it's time for me to get back into the series. Also, I really want to create a makeup look inspired by this cover cause I love it. I already have pearls to stick on my face. I don't know why I bought pearls in the first place, but I was clearly thinking of this cover when I did.
3. Next up is House of Shadows by Darcy Coates. I am slowly working my way through her canon and this is the next one up. I don't care how many haunted house stories I read by this author, I'm always amused. Maybe one day I'll have read all her work and can create a definitive ranking post. Stay tuned for that!
2. Siri, Who Am I? by Sam Tschida comes in at number two. I've been looking for stories that have a good amount of humor in them, and this one fits the bill. An attempted murder, amnesia, a splash of a comedy of errors, and a whole lot of mystery? Sign me up!
1. Finally, at number one, we have The Second Mrs. Astor by Shana Abé. It has been in my shopping cart for years and I finally picked up a copy. It is now kindly waiting in my TBR pile for me to pick it up. I've only ever heard good things about this one and I need some more historical fiction in my life.
I do not know when I will ever get to all these books, but I have them and they sit awaiting me. One I day I shall read them, but today is not that day. And with that, I shall bid you all adieu. I shall see you next week with a new review. That's a promise, I'm gonna try to get y'all a book review next week.
Until then, stay safe, wash your hands, and read some good books for me.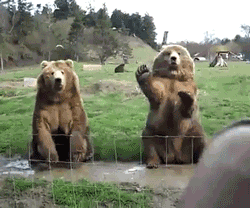 See y'all next week, bye!