Hannah Zunic
Are These the Best Literary Couples of All Time?!
Hello, Book Nerds! Welcome back to Reading Has Ruined My Life or welcome if you are new. As always, my name is Hannah and I am your captain on this journey into my bookcases.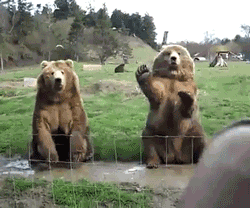 How's everyone doing today?
Happy first day of February. Welcome to the slowest month of the year. And welcome to the month of love. Am I reviewing a romance novel today? No. Am I going to talk about something romance adjacent though? Yes.
Raise your hand if you're looking forward to the half price chocolate.
I thought we'd take a step back from reviews today and instead rank some couples. I asked around on Twitter and Instagram, which follow RHRML at @RHRMLBlog and @ReadingHasRuinedMyLife on Twitter and Instagram by the way, and I asked many of my friends who they thought were the best literary couples of all time. Any couple counts, it doesn't matter if they come from contemporary lit or classical literature; even myths and neoclassical literature is allowed. The only thing I was looking for while curating this list was that the couple was in a loving, healthy relationship. I got many different responses.
Based on the responses I received, I've come up with a top five literary couples list. This is in no way a definitive ranking. There are far too many literary couples to ever rank. This list is also my personal opinion so don't get upset if your favorite couple isn't mine or isn't even on this list; keep in mind I'm only ranking five couples. Let me know in the comments who your top five literary couples are and what you think of this ranking.
A huge thank you goes out to my friends Amanda, Frankie, Katie, Charlotte, and Morgan for dealing with me and answering my very random question that came out of nowhere back in January. Love you all! A huge thank you also goes out to those who responded to me on Instagram and Twitter as well. Again, follow RHRML at @RHRMLBlog and @ReadingHasRuinedMyLife on Twitter and Instagram respectively. You'll get to see what I'm reading and might be reviewing next, you'll get memes, book news, Books&Lewks, and just generally have a good time. Now let's get to the list! Drumroll please!
5. Feyre and Rhysand from A Court of Thornes and Roses series by Sarah J. Maas starts out this list! I got this one a lot. My dear friend Katie gave me the following quote on why these two are a great couple: "Honestly, Rhysand is a simp and he let's her girlboss as much as she wants. I also like that he's the second romantic lead after a whole book of her with a different dude and her realizing that first dude is sort of shit actually; it's a nice take on romance over the typical 'this is the one and only guy forever' thing books do." I think that sums up Feyre and Rhysand pretty well.
4. Coming in at number four are Penelope and Colin from the Bridgerton series by Julia Quinn! I'm pretty sure nearly every Bridgerton couple was suggested to me at one point or another, but Penelope and Colin took the top spot by far. And I get why. Who doesn't love a good friends-to-lovers romance? I'm very excited to see their story on the next season of Bridgerton, but until then we can just read the book again and again.
3. At number three we have Yadriel and Julian from Cemetery Boys by Aiden Thomas! In all honesty, this is the only couple on the list that I chose myself; everyone else was chosen by friends and fellow Book Nerds. I love these two with all my heart. Their romance is a bit of a slow burn. There's a bad boy with a heart of gold. My heart is just warm and full when I read this book and watch their romance blossom. Also, Aiden Thomas, sequel when?
2. Bringing us in at number two…Henry and Clare from The Time Traveler's Wife by Audrey Niffenegger! Is this perhaps one of the saddest yet most heartwarming love stories known to humankind? Yes, yes it is. So many of y'all named Henry and Clare as the best literary couple. This is another romance that's clear to see why so many people adore it. These two find each other time and time again, and their relationship is so intense, passionate, and moving. Ten-out-of-ten!
There is still one couple left. One couple who tops Henry and Clare. But who could they be? Bringing us in at number one…
1. Orpheus and Eurydice! Get you a man who walks through Tartarus for you! Their ending is so heartbreaking, I always hope the ending magically changes when I read this myth. I want these two to be together so bad and hate everything that keeps them apart.
Thus endeth our list! Thank you for joining me today. I hope one of your favorite literary couples made the list. Let me know if one did in the comments below. Or let me know who you think should have made this list. I shall see you next week with a special Valentine's Day review.
Until then, stay safe, wash your hands, and read some good books for me.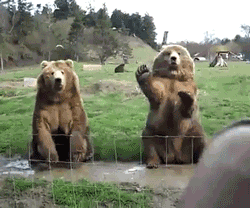 See y'all then, bye!