Hannah Zunic
5 Reads to Keep the Spooky Vibes Going All Year Long
Updated: Nov 17, 2022
Hello, Book Nerds! Welcome back to Reading Has Ruined My Life or welcome if you are new. As always, my name is Hannah and I am your captain on this journey into my bookcases.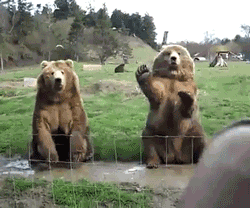 How's it goin today?
I miss Spooky Season! I want it to be October 1st again! And because I can't let the spooky vibes go, I can only offer you one thing today: a list of books to read when you too miss Spooky Season as much as I. So let's get to that list!
5. Up first is The Carrow Haunt by Darcy Coates. Say it with me folks, I love a haunted house tale! And Darcy Coates writes many a haunted house tale. This was the latest one I read by her and I enjoyed it immensely. Loved the investigation angle this book had. A great read to get the spooky vibes going or getting them restarted.
4. Drum roll please! At number four is The Lost Village by Camilla Sten! I recently read this one for the first time not too long ago, and damn, it's some good psychological horror. If you want to see how cults start, then this is a good one for you. Humans are a hundred percent the scariest creatures out there and this book proves it. If you want to read my review on it then click here.
3. At number three we have Cemetery Boys by Aiden Thomas. I have a whole review full of why you should read this book which I'm going to link here. To keep this short and sweet, Cemetery Boys has the most adorable love story, ancient gods, a ton of LGBTQIA+ representation, Latinx representation, ride or die friendships, mystery upon mystery, and a great atmosphere. Love this one.
2. If you want another read to prove humanity is the worst may I present to you When the Reckoning Comes by LaTanya McQueen. I still think about the disturbing body horror scene and just writing this sentence makes my skin crawl. I hate everything about this book, but I mean so in the nicest, best way possible.
1. And bringing us in at number one: Nothing But Blackened Teeth by Cassandra Khaw. I read this novella all the way back at the start of the year and it has haunted me ever since. It has a stunning creep factor, set in a haunted mansion, and steeped in Japanese lore; what more could you ask for. If you want some nightmares just check out that cover. If you want to read my full review on this one you can click here.
Thus endeth our list! Thank you for joining me today and I hope you found a spooky read to enjoy. I always have spooky reads at the ready so if you need a recommendation please give me a call. I'll be back next week with another great review.
Until then, stay safe, wash your hands, and read some good books for me.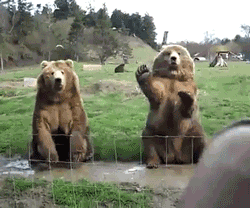 See y'all then, bye!