Hannah Zunic
The Social Season is Upon Us: A Review of Bridgerton Season 2
Dearest Gentle Reader, welcome back to Reading Has Ruined My Life. Or welcome if you are new to our dear Ton. My name is Lady Z, and I shall lead you on today's journey.
Ok, enough talking like that. I'm not versed enough in Regency era language to be writing like that for nearly ten minutes, but I think you all know what I shall be reviewing today, and not just because it's in the title. Yes, I am reviewing Bridgerton season two!
I've long since awaited this!
Full disclosure, I had a countdown going on my phone for this. I've been anxiously waiting for season two since December. Bridgerton is my comfort show, what can I say, I just love it.
A few small notes before I get to the review. Season one was my first experience with Bridgerton. I have not read the series, all I've read are the official synopses for each book, but I do not know any of the fine details. Although I must say, Hyacinth's book sound like a grand ole time and I may have to pick up a copy of that entry. At this point, I'm basically waiting for each season to release because I really want to be surprised. One day I will read the series, but today is not that day. I also do not have a review on season one, but I do have a post about what I expected/wanted to see in season two. You can click here if you want to read it. I do highly suggest taking a look at it because I will mention a few things in this review that I talked about in that previous post. And finally, a spoiler alert is in order. Do NOT read this review if you have yet to finish the season. And on that note, let's get to the review.
Season two is based on the second entry of Julia Quinn's Bridgerton series. It follows Viscount Anthony Bridgerton, portrayed by Jonathan Bailey, on his search for a Viscountess. Anthony Bridgerton is not looking for a love match though; he simply wants a woman to fill the role of Viscountess and produce heirs. What a man!
The amount of eye rolls this man has caused me.
Despite his laundry list of requirements his future wife must fulfill, he meets Miss Edwina Sharma, played by Charithra Chandran, who manages to meet all his expectations. In order to marry her though, Anthony must gain the blessing of Kate, Edwina's older sister.
From left to right: Simone Ashley as Kate Sharma; Adjoa Andoh as Lady Danbury; Shelley Conn as Lady Mary Sharma; and Charithra Chandran as Edwina Sharma.
Kate, portrayed by Simone Ashley, proves to be a formidable opponent for Anthony. She does not trust him or his intentions. But as the pair spends more time together, they learn they are not too different and actually find each other's company pleasurable. Yes, that's right folks, we got an enemies-to-lovers situation on our hands.
From left to right: Jonathan Bailey as Anthony Bridgerton and Simone Ashley as Kate Sharma.
That's not all this season has going on though. Nay, nay. Lady Whistledown is on the loose once more spilling the secrets of the Ton. Queen Charlotte, still salty from missing her chance to unmask the author the previous season, is once more on the warpath. She shall learn the identity of Lady Whistledown if it is the last thing she does.
The Queen is back! And her wigs are bigger and better than ever! Queen Charlotte is played by Golda Rosheuvel.
Right away, I noticed a large difference between season one and two. Season one followed Daphne Bridgerton, portrayed by Phoebe Dynevor, upon her entrance into society. She was a young, innocent, naïve debutante, and as the season was mainly from her point of view, everything, especially the ballroom scenes, had such brightness, opulence, and glitz and glamour to it. Every ball had different styles, color palettes, and décor to them; they each conveyed very different vibes and stood out. As a viewer, I was experiencing high society for the first time alongside Daphne. But this time around, things are from Anthony's point of view. The balls, while still beautiful and visually stunning, are not as bright or glitzy as they were in the previous season. Anthony is jaded, he does not care about these high society parties. He's experienced them all many times before, and every ball for that matter, feels very much the same. While the season one balls were distinct, season two's all blend into one. It's a small touch, but one that truly sets this season apart from the first while getting viewers into the main character's mind set.
Now let's talk about characters. I'm only going to talk about a small handful of them. If I went off on tangents regarding every single performance and character arc, we'd be here for hours and ain't nobody got time for that. Oof, that's a dated reference, but here it remains. So let's talk about Kate, Edwina, and Anthony first.
From left to right: Simone Ashley as Kate Sharma; Jonathan Bailey as Anthony Bridgerton; and Charithra Chandran as Edwina Sharma.
First of all, Charithra Chandran gave my favorite performance as Edwina. From what I've heard, Edwina's character is given much more personality, growth, and agency in the show than she has in the novel. There is some good depth to this character, and she also has a decent character arc; which is something I found lacking in many others. Edwina is a character who is consistently lied to and cheated on that it's so satisfying to watch her finally grow a backbone and come into her own.
If you read my Bridgerton post from back in December, you may remember I stated some of my fears of this season. The biggest of which was the relationship between Kate and Edwina. I feared that when Edwina discovered her sister and former fiancé's love affair she would forgive them both instantly because of "true love." Thankfully, that did not occur. There are at least two episodes before Kate is forgiven by Edwina. Charithra Chandran and Simone Ashley portrayed a true push-and-pull sibling relationship. Their dynamic worked. I wish I could say the same about Kate and Anthony.
I never believed Johnathon Bailey and Simone Ashley's characters were in love. There was no spark between the two leads. It takes far too long for the pair to realize how similar they are and how they can help one another grow together. As for the enemies part of the enemies-to-lovers trope, I did not believe that for one minute either. The pair squabble. That's it. But neither are ever passionate. Passion is the main issue with this pairing; in the sense that it's nonexistent. Their lack of spark and charisma creates a bland, tedious relationship that draws your attention away from them.
Yet these are not the worst characters! I truthfully do not know if the following is an issue with the writing or the actress in question. Eloise Bridgerton, portrayed by Claudia Jessie, comes across as the brattiest, most self-absorbed, grating character of the entire series. In my opinion, she is the most unlikeable person on this show; especially in season two. Everything has to be about her. How she doesn't feel ready to be out in society, how she hates societal standards, how she needs to discover Lady Whistledown's identity because she has thoughts on how to make Whistledown's papers better etc. You see what I'm getting at. Everything needs to be about Eloise despite her claims that she hates attention. She also does not care about anyone else's feelings or issues and uses her best friend as a human punching bag. I truly find her to be the worst character and do not anticipate her character growing at any point in the future.
From left to right: Ruth Gemmell as Violet Bridgerton; Claudia Jessie as Eloise Bridgerton; Jonathon Bailey as Anthony Bridgerton; and Luke Thompson as Benedict Bridgerton.
You know who the best character is? Newton. Yes, Newton the corgi. Solely because he is a dog. I would have liked to seen more of him because he's so stinkin cute. Newton deserved more screen time.
Here's Newton, the star of the show, with his co-stars Simone Ashley and Charithra Chandran. Newton was played by Austin the corgi.
Speaking of characters who need more screen time: where is Francesca? I thought she would be around more this season, but she once again disappeared. At this rate, if or when the series decides to have a whole season focused on her, nobody will care. Every other Bridgerton sibling has screen time and qualities that make viewers grow attached to them, but not the sixth Bridgerton child. It just feels odd Francesca is MIA all the time especially considering she'll be the next one to make her debut in society. I'd like to see more of her and less of Eloise.
Okay, I talked about characters way more than I claimed I would. At this point, I should talk about the plot. Now, I'm probably one of the few people who will say this but, I preferred the Featherington sub-plot over the main story. I've already mentioned that I did not feel the spark between the leading cast members, thus the slow burn love story was a bore in my eyes. Listen, I love a good slow burn, this one simply did not work for me though. For lack of a better term, the main plot was agonizingly slow.
The Featherington plot had drama. There were stakes. There were schemes upon schemes. They had eye catching, colorful gowns. It was engaging! I wanted to see these characters succeed at their nefarious plans. This plotline was entertaining to me. I don't care what others say. This B-plot did not take away from the main story, this was the plot I cared about.
I do have to say, this show is still as visually stunning as it was previously. The costuming is simply gorgeous. The wigs and intricate hair designs are a work of art. This show is not about historical accuracy, the costuming and set designs are here to be gorgeous and nothing else; I'd like to thank the costumers, hair and makeup team, lighting crew, and set designers for their job well done. I'd also like to throw this out here once again, if anyone wants me to rank evening gowns or diadems from Bridgerton I will gladly do it. It gives me an excuse to watch the show for the umpteenth time.
Overall, season two did not strike gold. The charm it had when it first premiered is still there, sure it's a lesser amount, but season two did not feel as polished as its predecessor. I still look forward to season three as I truly believe the creative team and show runners will fully understand what works and what doesn't. This show is still a beauty and enjoyable to watch. Even though I am complaining about some major things, it should be noted that I am on my second re-watch and having the time of my life doing so.
On that note, I must bid you all adieu. I have taken up enough of you time today. I shall see you next week with something a little different.
So until then, stay safe, wash your hands, and read some good books for me.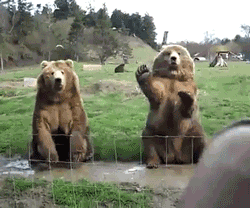 See y'all next week, bye!