Hannah Zunic
I Want Bridgerton Season 2 and I Want It Now!
Hello, Book Nerds! Welcome back to Reading Has Ruined My Life or welcome if you are new. As always, my name is Hannah and I am the captain on this journey into my bookcases.
There is something I am very disappointed in this December. That is the lack of Bridgerton. Seriously, I'm obsessed with this show. I think I've watched season one at least a dozen times. Everything about it is phenomenal. The show is so well written, the direction is fantastic, and the acting is just *chef's kiss.* And don't get me started on the costuming and set design. This is perhaps the most visually stunning show I've ever watched.
I'm NEVER going to be over this scene! Daphne (Phoebe Dynever; left) and Simon (Regé-Jean Page; right) just look so good in this scene.
Side note, let me know if you want me to do a post ranking the ballroom decor or Daphne's gowns. I could do a whole month long series just ranking things from the show. Characters, relationships, tiaras; you name it, I'll rank it.
Would you like a whole post dedicated to nothing but looking at these beautiful sets?! Cause I kinda want that.
Now, this isn't a review of season one; I'd say it's a little too late to do that seeing as the show has been out for nearly a year. I was hoping that season two would be out by now for me to review, but alas we must wait till 2022 for that. So while I'm anxiously waiting for season two to drop, I decided to talk about what I expect and want to see next season.
I will break this post up into two parts, those being what I expect to see and what I'd like to see. Although I must admit, I feel there's a pretty good overlap between the two. Also, I guess I should put in a minor spoiler warning for season one. If you've binged this show as much as I have then I'm not going to say anything you won't already know, but if you've somehow ignored this show for this long, be wary of spoilers.
So let's start with what I want to see in season two.
1. Family dynamics. One of the biggest strengths of this show is the bond the cast members have; specifically that between the Bridgerton siblings. Just watch the background in the scenes that feature the whole family, they're a joy to watch. I look forward to seeing them all together again, but what I'm really excited to watch is the sibling dynamic between the Sharma sisters. I anticipate that Kate Sharma, portrayed by Simone Ashley, will be the protective older sister to Edwina, who will be played by Charithra Chandran. But as for the rest of their dynamic, we shall have to wait and see what happens. Are they the best of friends? Do they squabble all the time? I don't know, but I look forward to finding out.
From left to right: Simone Ashley as Kate Sharma, Adjoa Andoh as Lady Danbury, Shelley Conn as Mary Sharma, and Charithra Chandran as Edwina Sharma.
2. Lady Danbury is an absolute icon and she knows it! She's definitely one of my favorite characters on the show, and Adjoa Andoh did a marvelous job at bringing Lady Danbury to life. I don't know the exact role she'll play this season, but I don't care. I just want to see her being the unapologetic icon that she is!
Overthrow the monarchy in this show and make Lady Danbury Queen! Adjoa Andoh is an icon and she knows it.
3. Raise your hand if you're still obsessed with the instrumental covers from season one. I still religiously listen to the "Wildest Dreams" cover because I love it so much. I'm hoping for something to top "Wildest Dreams" in season two.
4. I want to see Philipa Featherington and Mr. Finch get married. I don't know the exact reason why I like their relationship so much, but I think it has to do with the fact that they have puppy dog eyes when they see one another. Puppy love is just cute. If they aren't married in season two I at least want them engaged. I kinda assume that they'll only be engaged in season two given what occurred in the Featherington household at the end of season one. At the end of the day, I just want to see them together.
Perhaps it's the constant talk of cheese, but Philippa Featherington (Harriet Cains; right) and Albion Finch (Lorn Macdonald; left) just work.
As for what I expect, there are a few things.
1. At the end of season one, Lady Whistledown's identity is revealed to viewers, but none of the characters know who she is just yet. I expect one character to learn Lady Whistledown's identity in season two. That character being Eloise. But I don't expect her to learn this secret until the season finale so there can be even more drama in season three between her and Lady Whistledown. There will be a lot of trust to rebuild and thoughts and feelings the two characters need to get through.
2. My least favorite character of the whole show is Siena Rosso. While her and Anthony's relationship and storyline seems fairly finalized before season one comes to an end, I'm guessing she'll reappear in season two to stir up some drama. I really don't want her to appear, but her reappearance would make for an easy, dramatic side plot. I could see her coming back with a child that she's trying to pass off as Anthony's. Or Anthony sees her at an event like in season one and he just needs to sleep with her one last time. I don't want it to happen, but I could see it. And yes, it will be a lazy side plot because there needs to be a filler episode.
Sabrina Bartlett as Siena Rosso.
3. Speaking of Anthony Bridgerton, he is a major ass. I couldn't tell you how many times I rolled my eyes at his stupid decisions and questionable statements throughout season one. I am very much looking forward to seeing Kate Sharma put him in his place. I know that these two have an enemies-to-lovers relationship and I expect this amazing show to have an amazing portrayal of this trope. I want Anthony to be put in his place at least three times an episode. It doesn't always have to be by Kate's hands, but I expect her to do 90% of the heavy lifting.
Look at how smug Anthony (Jonathan Bailey; left) looks. And look at how irritated Kate (Simone Ashley; right) looks after just one meeting. I can't wait to watch these two fall in love.
4. I've already mentioned family dynamics once in this post, but I'm going to mention them again; although slightly different this time around. Full disclosure, I haven't read the Bridgerton series so I don't fully know what happens; I only know the basic synopsis for each book. What I do know is Anthony Bridgerton is originally engaged to Edwina and not Kate but he ends up falling in love and marrying the latter. Now because of that situation, I would expect there to be some animosity between the sisters. I need that to be shown. I don't want to see everything being completely fine between the two sisters when this happens. There are issues and emotions that need to be talked about, and I need to see the sisters work through said issues.
Those are the main things I want and expect to see in season two. Sadly there are going to be a few things missing from the new season. Things that I shall really miss.
1. As fans of Bridgerton already know, Regé-Jean Page will not be returning to the role of the Duke of Hastings. I will miss seeing him on screen, but Daphne and the Duke's story is finished. I'd love to see a cameo from him, but I don't think that happening. I hope he comes back for future seasons.
I miss him already!
2. Sideburns. I am probably the only viewer who was okay with the sideburns the male leads had. I feel like they added a nice touch of historical accuracy, however small, to a show with many modern elements. RIP sideburns, I'll be the only one to miss you.
And with that, I bid you all adieu. I hope you all enjoyed today's post and are looking forward to Bridgerton season two as much as I am. Expect a review when the new season drops. The TV Review category will have more than just Nancy Drew reviews one day, I promise. Now I'm gonna go rewatch this show for the millionth time.
So until next time, stay safe, wear a mask, wash your hands, and read some good books for me.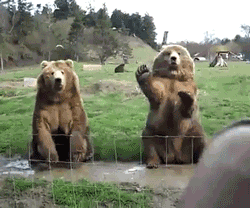 See y'all next week, bye!