Hannah Zunic
Sunny Days, Sunny Reads: A Review of A Summer to Remember by Erika Montgomery
Happy Wednesday! Welcome back to Reading Has Ruined My Life. My name is Hannah, I hardly ever introduce myself which I need to do more often, and this is my book blog. If this is your first time here, then welcome, I'm so glad you could join me for whatever insanity is about to spew from my mind.
If you are returning from last week, then welcome back, thanks for returning for more insanity! You may recall me mentioning something about reviewing a new release at the end of last week's post. Before I get to this week's review, I would like to say a massive thank you St. Martin's Press for sending me an ARC of A Summer to Remember by Erika Montgomery which was released just yesterday May 11. I'd like to mention that I won a copy of this novel from an email giveaway. But again, a massive thank you to St. Martin's Press. Please feel free to send me more ARCs in the future. Thanks again.
Now, let's get to the review! As always a spoiler alert is in order.
A Summer to Remember is Erika Montgomery's debut novel. It follows a 30-year-old woman by the name of Frankie who runs a shop in Hollywood where she sells movie memorabilia. Things aren't going so great for Frankie. Her mother suffered a tragic death fairly recently, her boyfriend dumped her, the rent on her shop has been increased; things in Frankie's life just suck. Pour one out for her.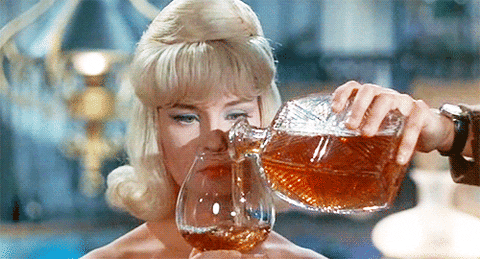 Things seem to be looking up though. One day, she receives a package in the mail from her mother's ex-boyfriend containing two unopened letters penned by the famous movie star Glory Cartwright along with a bunch of photos of her mother in her youth surrounded by famous movie stars at a film festival. In an attempt to delivery these letters to the rightful owner, and to find out more about what her mom was like in her youth, Frankie travels to the Massachusetts coast just in time for the Stardust Film Festival.
At this festival she plans to do many things. One, deliver these letters. Two, learn about her mom and find out why she seemed so close to the famous movie stars Glory Cartwright and Mitch Beckett. Three, maybe discover who her biological father is. And four, figure out what she really wants out of her life.
On paper it sounds like Frankie has a lot to do over the course of the week long festival. In reality, it's actually not that much. From the moment Frankie arrives in Harpswich, Massachusetts, she manages to run into the handful of people who can help her.
Really, Erika Montgomery, really?
How easily things happen for the protagonist is the my least favorite part of this novel. A Summer to Remember is a beach read through and through. The pacing is slower, the stakes aren't that high, it's an all around easy read for a lazy day. But some things are just too convenient.
For example, within the first ten minutes of being in Harpswich, Frankie meets the man who is the rightful owner of the unopened letters she received. There's also an issue with her hotel reservation, so she naturally runs into an elderly couple who were friends with her mother back in the day and they offer her their guest room. Like I said, too convenient. And I don't like when books are like that. Give me some issues that take awhile to work out. Give me characters who have to suffer and work hard before things start to work out.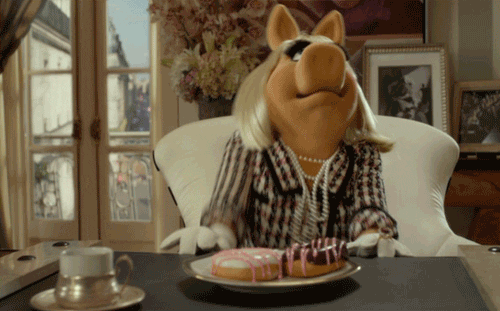 Are some stakes so hard to ask for?!
Speaking of characters, I had a massive issue with two them. The following issue is more of an issue with me than the book itself, but I feel it warrants a mention. For some reason, I just had a hard time remember who was who in the beginning. This could be because I like to start new books at 10 PM after taking sleep aid so by the next morning I don't remember all that much.
Montgomery frequently switches between point of view characters and time periods. The book starts from Frankie's point of view in the modern day, but as the book progresses Montgomery jumps to Louise's point of view from time to time. By the way, Louise is one half of the couple I mentioned earlier.
The jumps between Louise and Frankie just seem so random at times. I think part of my issue was the fact that everything is from Frankie's point of view for a solid five chapters or so before switching to Louise's point of view. I went to bed after those chapters so when I picked up the next day, and was suddenly reading from Louise's POV, I was very confused. I think that's my main reason for not keeping these two straight. I always prefer, and appreciate, when authors begin chapters with the POV character's name just so I know who is leading the chapter. Louise and Frankie are two very different characters, but my brain failed me and I couldn't keep them straight for the first third of the book.
I'm not proud of myself for doing so.
I don't think it helped that when I picked the book up the next day, I was suddenly in the late 1960's. The time jumps weren't necessarily an issue seeing as Montgomery does include the date at the start of the chapters, but I was just so lost. Throw in the fact that there are now characters who are dead in present day but alive and talking all of a sudden, well, I thought I had started a completely different book the night before.
Today's post is just me telling you not to read books while you're under the influence of sleep aid. You will not be able to remember what happened the following day. Do as I say, not as I do. Also, every author out there, please be kind to me and add the POV character's name at the beginning of the chapter if you switch point of views constantly.
Pretty please!
Now, I do have to admit something I'm slightly ashamed of. This book has a massive red herring…and I fell for it. Remember when I said Frankie is looking for her father while in Harpswich? It's a subplot that doesn't get touched on all that much, like it's on the back-burner for the most part and comes up every couple of chapters, but this was the part I was most interested in. Montgomery one hundred percent leads readers to think a certain character is Frankie's long-lost father. And I fell for it. Looking back, I feel like I should have known it was a red herring, I think part of me always did because things seemed a little too obvious at times, but this character is a wonderful man and I was just hoping he would be the father.
This red herring has a great set up. The man is highly intelligent, a good cook, and kindly. He's looking for something, or maybe someone, to invest his time into. I wanted this character to be the father so badly! And it's disappointing when the truth comes out. Or I guess I should say, I was disappointed when the truth came out. At the same time, I found it satisfying that Frankie doesn't actually get closure on the identity of her father. Her searching for him was the one time everything wasn't handed to her on a silver platter which I deeply appreciate.
Finally, some struggle! I've been looking for it throughout the entire novel!
As I sit here writing this review, I'm trying to find more parts of A Summer to Remember that I really enjoyed. Sadly, nothing is jumping to the forefront of my mind. This isn't my typical read; I'm trying to expand what I read, but this book is on the clear other end of my reading spectrum. Romance beach reads are not my cup of tea, and I don't know if they ever will be.
I don't think there is much wrong with the book. My issues with the novel are more my preferences than anything else. This novel is marketed as a nice beach read, and I think that's all this book is: a nice beach read. The characters, while fleshed out, aren't anything amazing. The romance is one seen hundreds of times; I'm talking about romances where the heroine sets out the change the love interest for the better. The novel does jump between the present day and the 1970's and 80's, keeping readers on their toes, but that's been done many times before. A Summer to Remember is what it is: a beach read. If you want something that's a quick read, or a romance novel with a mystery subplot, then give this one a try.
And with that, I must bid you all adieu. I shall see you all next week with some more horror. It has been awhile since we covered the horror genre and I miss it. Until then, stay safe, wear a mask, wash your hands, and read some good books for me.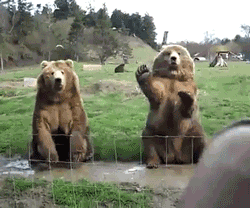 See y'all next week, bye!