Hannah Zunic
I Rank All of Riley Sager's Novels Cause I Have Too Much Time On My Hands
Hello, Book Nerds! Happy Spooky Season and welcome back to Reading Has Ruined My Life or welcome if you are new. As always, my name is Hannah and I am your captain on this journey into my bookcases.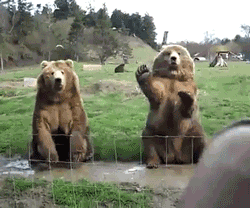 Hope you are all having a great day!
Thank you for joining me today. It has been over a year since I last did a post like this. Today, I will be ranking all the books in Riley Sager's canon. It's time for another Ranking Every Book By an Author According to this Rando on the Internet! It's a literary extravaganza today, besties!
Please note I will only be ranking works published under the name Riley Sager. Riley Sager is a pseudonym for Todd Ritter, and while I have read some of his works under his other pseudonyms, I will not be including those in this list. Riley Sager books only! Now let's meet our contestants!
Vying for the title of Best Riley Sager Book According to this Rando on the Internet we have: Final Girls (2017); The Last Time I Lied (2018); Lock Every Door (2019); Home Before Dark (2020); Survive the Night (2021); and The House Across the Lake (2022).
Now that we've meet the contestants, what am I ranking these books on? This tier list is solely based on how much I liked the book or not. I will take the quality of the novel into account as well, and the likability of the characters, but this is mainly me being selfish and ranking them on personal preference. Don't be offended when your favorite book isn't mine.
Now let's get down to business and rank some books!
6. Kicking off this list is Lock Every Door. I just didn't like this one. I was bored the entire time. Also, by the halfway point of the book there were two possibilities for how the story was going to end. The possibility I didn't like ended up being the actual ending and I was disappointed. Honestly, skip this one.
5. At number five we have Survive the Night. Survive the Night is this low because the main character leaves her drunk friend at the bar and then said friend is found dead a few days later. She broke Girl Code. You don't do that! You take care of your drunk friends no matter how much you're upset with them at the time! You don't leave them alone! You drag her back home by her hair if need be. You don't leave her wasted at the bar. Couldn't get behind the main character after that. Also, I wasn't a fan of the final twist. I don't think it was fleshed out all too well. It just kinda happened.
4. Let's keep the party going! At number four is the latest Riley Sager novel: The House Across the Lake. I was really liking this one, and then the main twist happened and it lost me. I needed to stop for the night once this curve ball of a twist was thrown at me. It was a lot to take in, and I couldn't wrap my head around it for quite a few chapters afterward. Don't get me wrong, I did enjoy this one. I enjoy all of Sager's novels, but the main twist very much came out of left field and is the reason I'm ranking it at number four.
3. Next up is Final Girls. There's nothing wrong with this one, I just reread it recently, but I'm also not enthralled by it. I truly feel nothing towards this book. It is Switzerland. It is neutral.
2. At number two we have The Last Time I Lied. I love this book. The first time I read it, I finished it in a day. This was one I stayed up late to finish. Obsessed with this title. Definitely worth multiple rereads. I still remember reading it for the first time and trying to figure out what happened to those three campers all those years ago, and boy, was it a mystery; a great mystery. Everything about it was perfectly laid out with an ending I didn't see coming.
1. And at number one is Home Before Dark! Best book hands down! Listen, The Last Time I Lied was good, but this one's amazing. We all know that I love a good haunted house tale and this is a great newer addition to the genre. Stayed up late to finish book as well. The final twist was just *chef's kiss*. I could reread this book a million times and still be enthralled. I'm gonna reread it now cause I'm obsessed,
Congratulations to Home Before Dark. It has won the title of Best Riley Sager Book According to this Rando on the Internet. Thank you for joining me today. Let me know if you've read all of Riley Sager's books and how you would rank them.
Until next time, stay safe, wash your hands, and read some good books for me.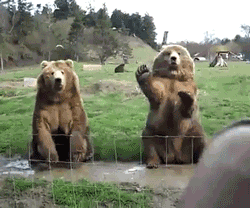 See y'all next week, bye!