Hannah Zunic
Halloween Costumes for All You Literary Lovers
Hello, Book Nerds! Welcome back to Reading Has Ruined My Life or welcome if you are new. As always, my name is Hannah and I am your captain on this journey into my bookcases. Also, special hello to the Netherlands. It's nice to see y'all.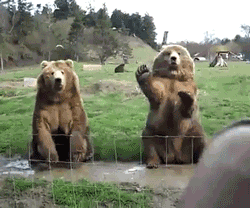 So, how's everyone doing this week?
This week I am fully in Spooky Season mode, and I want to make sure everyone else is as well. This is the time when most normal people begin planning their Halloween costume. So I have some ideas to present you if you haven't figured out what you want to dress up as this year.
Don't mind me and my friends, just getting you in the Spooky Season mood.
All these costumes are book inspired. And if you decide to dress up as one of my ideas then please send me a picture on Twitter. Tag the blog, @RHRMLBlog, because I really want to see how awesome you look! Now let's get to the list!
5. Starting us off, I have an animal for you. Make it sexy if you want, or not, you do you. At number five we have the Raven from Edgar Allan Poe's iconic poem "The Raven." All that is required is for you to wear solid black with touches of inky blues and purples. Oh, and feathers. Feathers galore. Bonus points if you decide to rap on a chamber door.
4. At number four, I have some royalty for you. Do you remember The Paper Bag Princess? I bet I awoke a long dormant memory, but you remember Princess Elizabeth now. This one is super easy. Go to Trader Joe's and get some paper bags. That's all you need, well, that and a crown.
3. Drumroll please! Bringing us in at number three is your favorite book cover! This may sound like a cop-out, but don't lie, I know you have a book cover that you think is the most beautiful thing in the world. Personally, I'm thinking of doing a look inspired by The Night Circus this year. Just picture it, super pale skin/tons of white foundation, ruby red lips, a long black dress, silver jewelry, smoky eye, red nails; am I not matching the vibes of the cover?! Just imagine what you can do with your favorite book cover.
2. Hello, Millennials, this one's for you! At number two I have a costume idea that requires at least one other person, so grab your besties and get ready to babysit. I'm talking about The Baby-Sitters Club, baby! Friend group costumes are great, and all this one requires is a little thrifting. We love a good sustainable costume here at RHRML. As Kristy Thomas, Mary Anne Spier, Claudia Kishi, and Stacey McGill, the four OG members of the Baby-Sitters Club, you and your friends will be comfortable all night long. Obviously, you can dress up as whichever members you want with as many people as you want, but I figured I'd shout out the OG members of the series.
1. Finally, at number one, in our top spot we have Lady Macbeth! I love this character. Love her to death. She is nothing short of iconic. Now, this one is fairly easy to pull off. You can wear whatever you want, as long as it's regal, and while there's no note in the text that she wears a crown I highly suggest you wear one because she is a queen. A queen in every sense of the word. Here's the kicker though; dye your hands red. "Out, out damned spot!"
Thus endeth our list of literary Halloween costumes! I hope you enjoyed your time here today, I certainly did. I hope I gave you some inspiration for Halloween. Enjoy Spooky Season, besties. And if you do wear one of these costumes please tag me on Twitter @RHRMLBlog. I'd love to see your amazing costumes. While you're there, give us a follow too.
With that, I must bid you all adieu. I shall see you next week with some more Spooky Season vibes and a new review.
Until then, stay safe, wash your hands, and read some good books for me.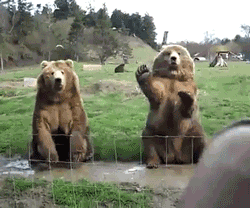 See y'all next week, bye!