Hannah Zunic
5 Films To Watch When the Holidays Are TOO Much
Hello, Book Nerds! Welcome back to Reading Has Ruined My Life or welcome if you are new. As always, my name is Hannah and I am your captain on this journey into my bookcases.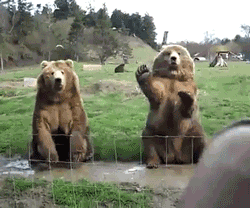 Hi, how's it going today?
It's the second to last Wednesday of 2022, and if you're like me, you're stressed out and tired from the holiday season. And the holidays aren't technically here yet! I'm stressed. I'm tired. I need a break. Which is why I bring to you a list of movies today.
Today's vibes brought to you by a copious amount of coffee and a severe lack of sleep!
We are once again diving into book-to-movie adaptations; something we haven't done since quarantine. Now listen, I am a Holly Jolly Little Elf this time of year, but I do need a break from the in your face holiday films. I can only watch The Santa Clause series so many times before I tire of it. So below are five films to watch if you too need a break from all the holiday cheer.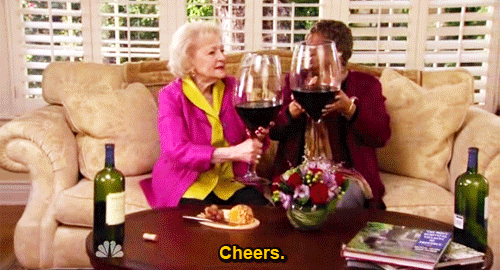 So let's crack into it!
5. Starting out this list is West Side Story. Either the 1961 or 2021 adaptation is acceptable, they are both wonderful adaptations. I admit this pick may be cheating a little bit as it's not the traditional book-to-movie adaptation, but West Side Story is still Romeo and Juliet so on the list it goes.
At its core, this is still the story of boy meets girl, boy and girl fall in love, boy and girl are told they can't be together so death ensues. Without spoiling much of West Side Story's ending, there is less death than Romeo and Juliet. The ending still isn't exactly happy but it is less depressing than a traditional Romeo and Juliet ending. Also, there's singing and dancing. I guarantee you'll be clapping the beat of "America" all night.
The 1961 film adaptation stars Natalie Wood as Maria, Richard Beymer as Tony, and Rita Moreno as Anita. Moreno went on to win an Oscar for her portrayal of Anita and, in my humble opinion, she delivers the best performance of the film. The 2021 adaptation stars Rachel Zegler as Maria, Ansel Elgort as Tony, and Ariana DeBose as Anita; who also went on to win an Oscar for her performance of Anita. Rita Moreno is also featured in the 2021 adaptation as a new character, Valentina, a rewritten version of Doc. I highly recommend watching both versions of West Side Story. They charm in two vastly different ways.
4. Next up is The Devil Wears Prada. The 2006 film is an adaption of Lauren Weisberger's 2003 novel of the same name. This one's a guilty pleasure of mine. Mainly because of the iconic villain that is Miranda Priestly. Seriously though, if this movie is on I'm watching it and you can't pull me away from it till it's done.
The Devil Wears Prada stars Anne Hathaway as Andrea Sachs, Emily Blunt as Emily Charlton, Stanley Tucci as Nigel, and the one and only Meryl Streep as the icon Miranda Priestly. The story follows the trials and tribulations of Andrea Sachs (Hathaway) as she works for high-maintenance, demanding, and terrifying Miranda Priestly (Streep).
This is the story of one woman losing her way and finding her way back stronger than before. The film ending results in a much more emotional and satisfying way than the book. Overall, I find this film to be phenomenal. I don't know how long it's been on my favorite movie list. This film is not everyone's cup of tea, I know that, but I highly recommend giving it a try if you haven't already.
3. You know me, I love all things spooky, it's still Spooky Season in my heart, which brings me to the following: It. I'm specifically talking the 1990 2-part miniseries. Is this cheating? Probably, it's technically not a film, but I don't care. This is my blog and I make the rules! Also, the miniseries is basically a 2-part movie given the runtime of the episodes.
1990's It stars the one and only Tim Curry as Pennywise the Dancing Clown, and yes, he is the main reason It is on this list. One other notable name is John Ritter who plays the older Ben Hanscom. Beginning in the 1960's, It follows the Losers Club, a ragtag group of kids who find themselves fighting an ancient evil. This ancient evil, AKA It; AKA Pennywise the Dancing Clown; AKA Tim Curry, arises every 30-years to wreak havoc and unalive children in order to gain power. The Losers Club fights It in the 1960's as children and then again in the 1990's as adults when It comes back.
Watch It for Tim Curry alone. You can never go wrong with a Tim Curry performance. Sure, people crap on the ending of It, but the ending is not why you should watch It. It is a great ensemble piece with many heartwarming scenes amidst the chaos and well-written discussions and performances regarding darker themes and topics.
2. Bringing us in at number two is Crazy Rich Asians! Here's something much more light-hearted than the last pick. As much as I love all things spooky, I do enjoy a good rom-com, and Crazy Rich Asians is one of the best, if not the best, of the past decade.
The 2018 films stars Constance Wu and Henry Golding as the main characters. The cast is rounded out by many talented faces. Ken Jeong, Awkwafina, Gemma Chan, Nico Santos, Ronny Chieng, and Michelle Yeoh just to name a few. The story follows Rachel (Constance Wu) who joins Nick (Henry Golding) at his best friend's wedding in Singapore. There she discovers just how wealthy Nick's family is. And how…demanding…his family is.
Again, I love a good rom-com. This one is phenomenal. The cast is incredible, everyone gives amazing performances, and the chemistry between the two leads is top-tier. Also, the costuming and sets are simply perfection. This film is a feast for the eyes.
1. You know what deserves to be in the top spot? The Princess Diaries. Yes, I'm talking about the 2001 adaptation of Meg Cabot's iconic book series that has a new title releasing in 2023. What can I say, I love a rom-com.
This is the second time Anne Hathaway is appearing on this list. She stars as Princess Mia Thermopolis who has no idea she's a princess until her estranged grandmother, the icon herself, Julie Andrews, tells her the news. Julie Andrew stars as Queen Clarisse Renaldi. Other cast members include Mandy Moore, Heather Matarazzo, Héctor Elizondo, and Sandra Oh just to name a few. Chris Pine also stars alongside Anne Hathaway in the sequel.
Yes, The Princess Diaries takes the top spot on this list purely for nostalgia purposes. It also ranks this high because Julie Andrews is Julie Andrews and I love her. But let's be real, these reasons are very important reasons that I feel many will agree with. Nostalgia always wins out.
Thus endeth out list! Thank you for joining me today, I hope you all found a good film to watch tonight, and you enjoyed your time here today. With that, I shall see you next week with the last post of 2022.
Until then, stay safe, wash your hands, and read some good books for me.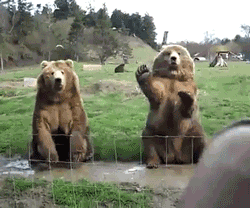 See y'all next week, bye!