Hannah Zunic
5 Baby Shower Books That Won't Be Returned
Hello, Book Nerds! Welcome back to Reading Has Ruined My Life or welcome if you are new. As always, my name is Hannah and I am your captain on this journey into my bookcases.
Hi, how's it going today?
So I keep getting invited to baby showers. We've already been through this, but I am at the point of my life where everyone I know is either getting engaged or having babies. My wallet cannot take it. Yet here I sit with two more baby shower invites that arrived within a span of a week. So here I am with another list of books to buy for baby showers that no one else will.
So if you've found this article via the magic of Google, then you know that parents-to-be ask invitees to bring baby books instead of cards. You also know that 5-out-of-6 baby shower invitees will bring The Cat in the Hat by Dr. Seuss. Or The Very Hungry Caterpillar by Eric Carle. Or Goodnight Moon by Margaret Wise Brown. DO NOT BUY THOSE BOOKS! If you have been invited to a baby shower, and the parents-to-be ask you to buy them a baby book, do not buy them the classics. Half of the guests will buy the baby these books, and then the parents have ten copies of the same book that they can't get rid of because people wrote messages in them. Get! Something! Different!
I have another listicle like this one already. You can click here for five other books that no one else will buy for baby showers. But if you're still in need of some inspiration, then here are some more books to buy for baby showers that no one else will.
5. Starting us off is the Biscuit series by Alyssa Satin Capucilli and illustrated by Pat Schories. The first book of this series was published all the way back in 1996 and new entries are still being published today. All I've got for you is Biscuit is an adorable puppy and with 28 entries you're likely to pick a book that others won't. You can get the baby to be a holiday pack! Then the parents won't have to buy holiday themed books at the last minute.
4. Next up is Barnyard Dance! by Sandra Boynton. It was very hard to choose just a singular book by this author because Sandra Boynton has so many amazing children's books; you cannot go wrong with buying a title by this author. Barnyard Dance! though, is a gem! It is a square dance song in book form. Baby and parent will be entertained with this one.
3. In the third spot is Wendell the Narwhal by Emily Dove. Hi, yes, I love narwhals so I had to put a narwhal centric children's book on this list. In this book, our title character wants to make music like all the other ocean animals, but he can't! His ocean friends have a solution though, and by the end they can all make music together. This is another great musical book. The sounds aren't the normal "moo" or "bark" you'd expect to see in sound books. I'll admit,Wendell the Narwhal is a bit bare when it comes to the story, but the illustrations are delightful, there's a good moral to the story, and besides, who doesn't love a musical book with cute animals as the main characters.
2. At number two we have Sun Flower Lion by Kevin Henkes. Kevin Henkes is another great author to look into when shopping for baby shower books, his canon is quite large and there are lots of beloved books to choose from. This book has been praised for capturing the attention of children of all ages, as well as helping kids learn to read on their own. Sun Flower Lion is a great story for a child's mind to run wild.
1. And finally, at number one, we have Knight Owl by Christopher Denise. This book is intended for kids between the ages four and eight, but the reviews of this one are glowing and I anticipate this title to remain on children's bookshelves for a long time. This story is one of friendship, bravery, kindness, and creativity; great for shaping young minds. Also, look how cute this owl is!
Thus endeth our list. I hope I've given you some inspiration for baby shower shopping. Thank you for joining me today, I hope you had a good time. I shall bid you all adieu now, and I'll see you next week with a new review.
Until then, stay safe, wash your hands, and read some good books for me.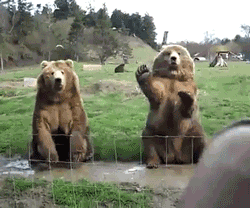 See y'all next week, bye!